As you can see from our Accomplishments page, street and trail improvements have always been a priority for us.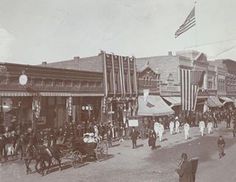 There was a time when Prescott moved at a slower pace. Our community was connected by our streets, not divided by them and their rushing traffic. Businesses were built right on the street in expectation of pedestrian shoppers. Driving through neighborhoods felt like you were driving through someone's home - you did so carefully and respectfully.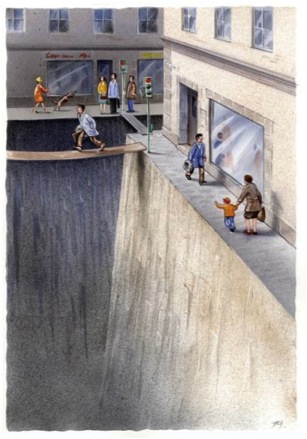 Now some streets have five or more lanes when there used to be two. New businesses are made to build vast parking lots unfriendly to cyclists and pedestrians. Where sidewalks and bike lanes have tempered the danger, these amenities often just end. Parents, who have fond memories of riding their bikes or walking to school, see our streets as too dangerous for their kids to do the same.
PAT works to reshape our streets back into safe and friendly places for everyone, especially bicyclists and pedestrians. Afterall, streets are public spaces and need to be returned to everyone in our community.
Just some of the benefits of completing out streets for everyone include:
Safer streets and fewer collisions
A healthier community with healthier citizens
Less congestion, less noise
Cleaner air and water
Friendlier, more connected neighborhoods
A higher quality of life
A more attractive place to live

Join the discussion on ways to improve our streets and trails. Thank you for your interest in a more connected Prescott community!